Insulation Package
Do you need to keep your equipment running smoothly in the winter? All of our double-truss portable buildings come with an optional insulation package!
Insulating your building is a great option for portable workshops in which your crew has to perform throughout the winter season, especially in the Canadian climate. After insulating, all you need to do is put a heater in your building, and it'll heat up in no time!
Our insulation is a flexible fiberglass blanket that is installed on the walls or roofs of portable buildings inside the building cover, post frame construction. It is used as both a thermal and acoustical insulation.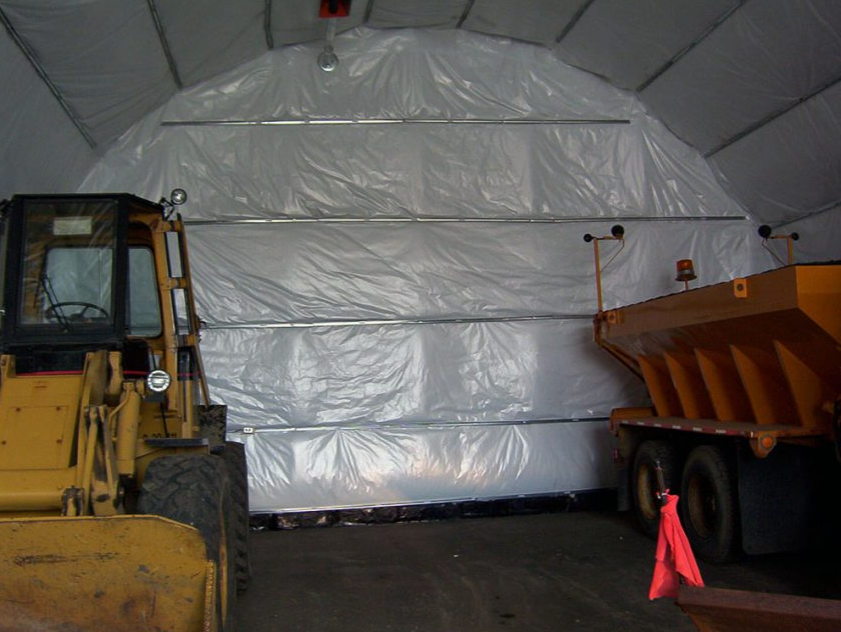 Public Works
This shelter is insulated so this highway department can get their plows and sanding trucks out in the worst weather conditions.
R-19 (6 3/8" Thick)
Insulation is used as both a thermal and acoustical insulation in the roofs and sidewalls of pre-engineered metal buildings.
Manufacturing
This concrete manufacturing plant is getting insulated with fiberglass insulation to ensure operations can run smoothly all year long.
Industry Leading Warranties
R-Values Up To R-19
ASTM C1136: Type I, II, III, IV
Fungi Resistance
ASTM C1338